RSVP for our next Chapter Dinner
October 18th Event
Our Speaker will be Mk Haley from Disney Research
Mk Haley has been with The Walk Disney Company since 1994, serving primarily with Walt Disney Imagineering in both technical and creative roles with Virtual Reality teams, R&D, Special FX, Show Quality Services and now Disney Research. These teams allowed support of projects with a 10 year lead time, to critical in-park issues that needed immediate solutions. Mk has also served Disney Corporate initiatives related to New Technology programs and collaboration tools, as well as Disney Digital Media initiatives with thier Television Groups. She has been an educator for 20 years teaching at both the high school and University level, including the Imagineering-UCLA partnership in Themed Entertainment Design, and recently served as both the Associate Executive Producer and Faculty at the Entertainment Technology Center at Carnegie Mellon University. With more than 25 years of service to ACM SIGHRAPH, Mk has recently served as the SIGGRAPH 2013 Conference Chair.
EVENT SPONSOR

BAR SPONSOR

DESSERT SPONSOR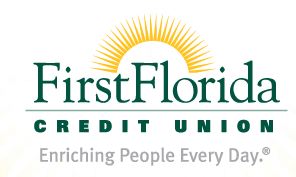 | | | | | |
| --- | --- | --- | --- | --- |
| When: | | | | Where: |
| Thursday, October 18, 2018 | | | | CoLab |
| 5:30 - Networking / Registration | | | | 124 Marriott Drive , Tallahassee, FL |
| 6:00 - Presentation / Dinner | | | | |
Our attendees love door prizes!
Please email us at
info@tallahasseechapter.org
if your organization would like to bring a door prize for our attendees!
Cost: $35.00 per person, made payable to: Tallahassee Chapter
We are now accepting Contactless Payments (Apple and Android Pay) along with credit card and Chip payments at the event (Visa, MasterCard, American Express, Discover, and JCB).
Checks can be mailed to:
Tallahassee Chapter of Credit Unions
PO Box 16255
Tallahassee, FL 32317-6255
Checks or credit cards can also be presented at check in.
Please RSVP for this event before Wednesday October 10th, 2018*.
*Please note that we are required to provide a headcount to the venue by the deadline specified above. If you are unable to attend, please notify us before the RSVP deadline to cancel or you will be asked to pay the cost of the dinner. Thank you!